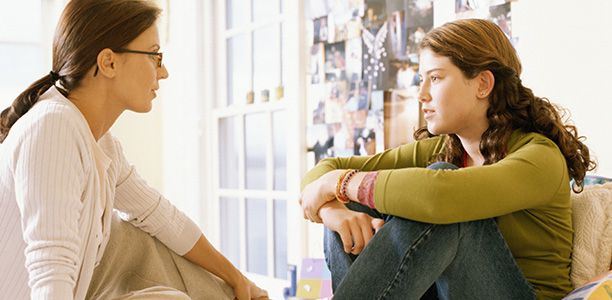 A University of the Sunshine Coast Psychology project aims to take the angst out of adolescence for mothers and daughters across the region.
The latest stage of the Knowing You Knowing Me research project, which has been running for several years, is a three-week online program of interactive activities.
It is being trialled at Talara Primary College but mothers and their daughters aged 11 to 15 from the wider community are also encouraged to volunteer. Volunteers participate in a 20-minute online session each week.
USC Professor of Psychology Mary Katsikitis, who is leading the research by Masters student Julie Pellas, said the program was designed to give mothers and daughters the skills needed to enjoy the transition through adolescence.
"We hope they can learn to communicate with each other more effectively before they are faced with the tough issues of adolescence," Professor Katsikitis said.
She said the program, which taught strong communication and relationship-building skills, was developed through focus groups that asked mothers and daughters separately what support they required.
"They told us they wanted the same thing – to have the ability and opportunity to communicate in an open and reasonable way with each other," she said.
Talara Primary College Deputy Principal Veronica Reid said the school was excited to be involved.
"It's a great chance for mothers and daughters to take some time to prepare for the teenage years – there can be challenging issues to tackle," she said.
People interested in volunteering can email jlp029@student.usc.edu.au
(Source: University of the Sunshine Coast)
Date Created:

June 26, 2014
Date Modified:

June 29, 2014