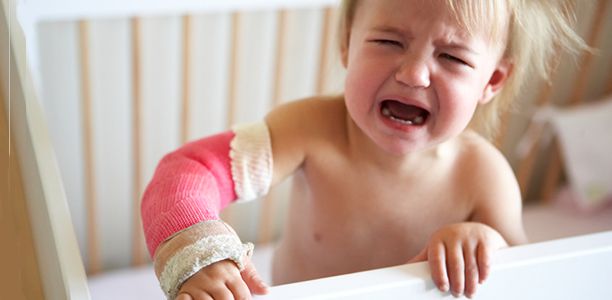 A new decade-long study of preventable self-harm and assault hospitalised injuries of children aged 16 years or less was published in the Australian and New Zealand Journal of Public Health.
In the largest study of intentional child injury hospitalisations and their health outcomes in Australia during 1 July 2001 to 30 June 2012, it was found that there were 18,223 self-harm hospitalisations of children aged 6-16 years.
Females had the highest self-harm hospitalisation rate (100.4 per 100,000) over the 10-year period. While the female self-harm hospitalisation rate was four times higher than that of males, the male self-harm hospitalisation rate (21.4 per 100,000) was increasing by 2.5 per cent per year during the time period.
There were 13,877 assault hospitalisations over the period, with males treated for assault-related injuries at more than twice the rate (40.5 per 100,000) of females (18.7 per 100,000). Although, the hospitalisation rate for assault injuries was decreasing by 4.2 per cent each year during the study period. The highest proportion of assault injuries occurring in children aged between 11-16 years (74.3 per cent).
The estimated hospital treatment costs for self-harm and assault injury treatment was $64 million and $60.6 million, respectively during the 10 year period.
Assailants of younger children were most commonly parents or caregivers or other family members, and for children aged 11-16 years it was an acquaintance or unknown person.
"Injury prevention has been a priority area in Australia for 30 years, and the development and resourcing of a national multi-sectoral injury prevention strategy are long overdue – the last national injury prevention strategy expired in 2014," said lead author Associate Professor Rebecca Mitchell from the Australian Institute of Health Innovation at Macquarie University.
"Intentional injury often affects vulnerable groups in society. While assault hospitalisations are decreasing, children who were injured who were the subject of care and protection orders continue to rise in Australia. Having accurate and timely information is essential to monitor child injury hospitalisations and also to evaluate intentional injury prevention initiatives," concluded Associate Professor Mitchell.
(Source: Macquarie University, Australian and New Zealand Journal of Public Health)
Date Created:

March 31, 2018
Date Modified:

April 8, 2018